HOME
>
Related Industries

The global excellence in quality was verified by acquiring the international quality certification and the overseas major ship
classification certification. A foothold is being established as the global valve maker satisfying the customers with the
best quality through the steady R&D investment.
LNG Terminals or
Oxygen Plant
The valves used for the domestic and overseas LNG
reception bases and for the regasification facilities
are being produced on the basis of the cryogenic
controltechnology that has been accumulated for
ten yearsor longer. The company is the main supplier
of Korea Gas Corporation. The valves used to construct
the LNG terminals in Pyeongtaek, Incheon, Tongyeong,
and Samcheok and the oxygen facilities in Pohang. It finalized the winning of the Boryeong LNG terminal order. Moreover, the cryogenic large valves were delivered to the LNG terminals in Shanghai, Shenzhen, Hainan, Fujian, and Ningbo.
SHIPBUILDING
The valves used for the LNG carriers, the transportation facilities of chemical and general carriers, and the drill ships are being produced for domestic major shipbuilders and for Japanese and Chinese large shipbuilders. The company has the record of delivering them to more than 110 ships ordered by Maran Gas, MOL, SOVCOMFLOT, and NYK on the basis of the close cooperation with the five domestic major shipbuilders.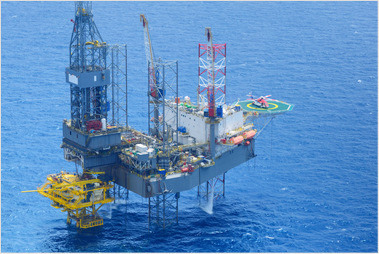 OFF-SHORE
The company is producing the FPSO used for development, storage, and offloading of natural gas, the marine platform fixing the offshore platform such as the floating type marine structure such as the FSRU, the floating type liquefied natural gas storage and regasification facility is being produced. The company has delivered the most modern floating type liquefied natural gas facility built for the first time in the world such as FPSO projects including Shell 2030 and Petronas P6302.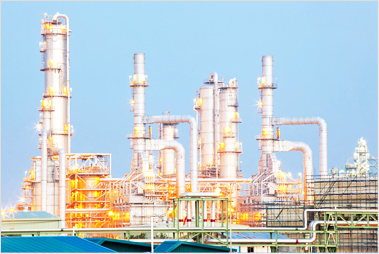 POWER PLANT
The high-temperature and high-pressure valves used for the power stations such as the main devices (NSSS) and accessories (BOP) of combined heat and power plants, combined thermal power plants, and nuclear power plants are being produced. The company has delivered them to many domestic combined heat and power plants and to many combined thermal power plants as well and has participated in the new Weolseong and UAE nuclear power plant projects. Furthermore, it is registered as the vendor for the global customers such as Saudi Electricity Company (SEC) and GE so that it is achieving the performance of delivering its products to many overseas projects.
OIL & GAS/
PETROCHEMICAL
It is producing the valves used for the overall industries including the oil and gas, refinery, and chemical industries. The company is registered as the vendors for the leading companies including the Saudi company such as Aramco, the UAE companies such as ADGAS and TAKREER, and the Kuwait companies such as KOC and KNPC. Based on the vendor registration, it has a lot of delivery records.